MENTORING AND MARKETING PLAN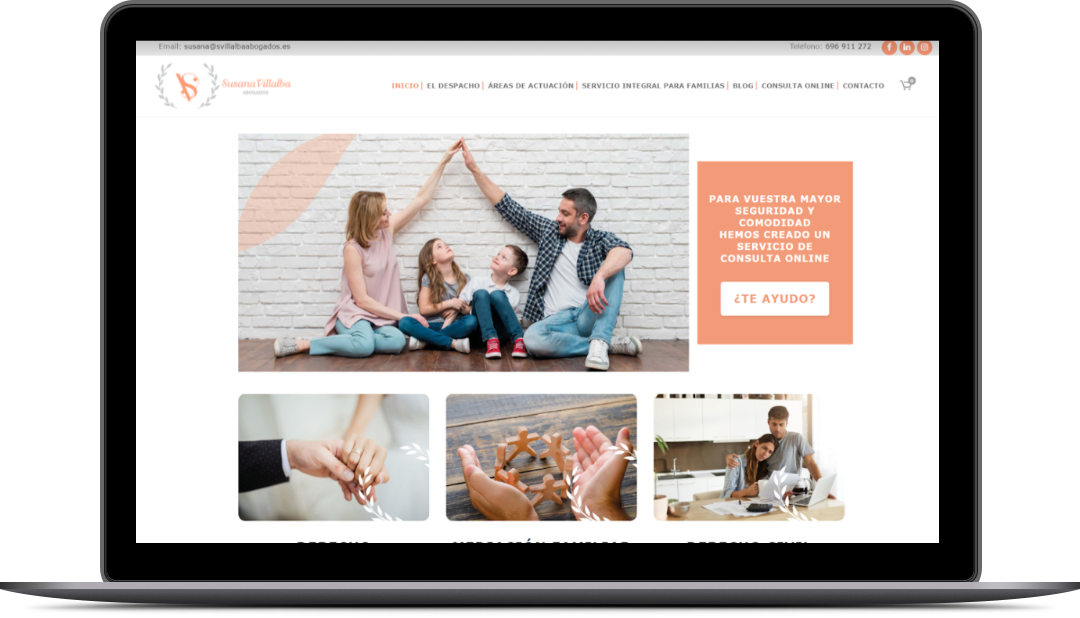 Susana Villalba leads this firm specialized in family law, both matrimonial and mediation, as well as inheritance and wills. Susana Villalba is a mediator at MediaIcam and a member of the Spanish Family Lawyers Association and she turned to us on the recommendation of another of our clients to organize her marketing strategy and the optimization of all her communication channels.
We started with a tutored training process so that you would acquire the ability to do your own audit, analyze the results of your media, create the best content for your audience and optimize social networks.
Finally, we advise you in order to give your website an aesthetic twist and promote the services with a Facebook Ads campaign.