We decided to open a Pinterest account for Pavillion in Burgundybecause we wanted to offer a very visual channel for the already existing online community. Besides, that allowed us to get links to the url of every item, which increases the store traffic and the sales possibilities. Last, Pinterest allows the user to purchase the item, add a picture wearing it and share the experience.
To open a Pinterest account we have to realise what we want to communicate with our images and how the app works.
This app allow us to create Boards, and save Pines in them. The Boards encompass the main idea and the Pines are images related to the name we chose for our Board.
Our client Pavillion in Burgundy is a national and international fashion wholesale company with style and quality, so we could replicate the website categories as Boards. www.pavilionburgundy.es or the campaigns' names we designed for this client.
Steps to open and set up a Pinterest account
We can open a personal Pinterest account and connect it to Google, Facebook or through email and password.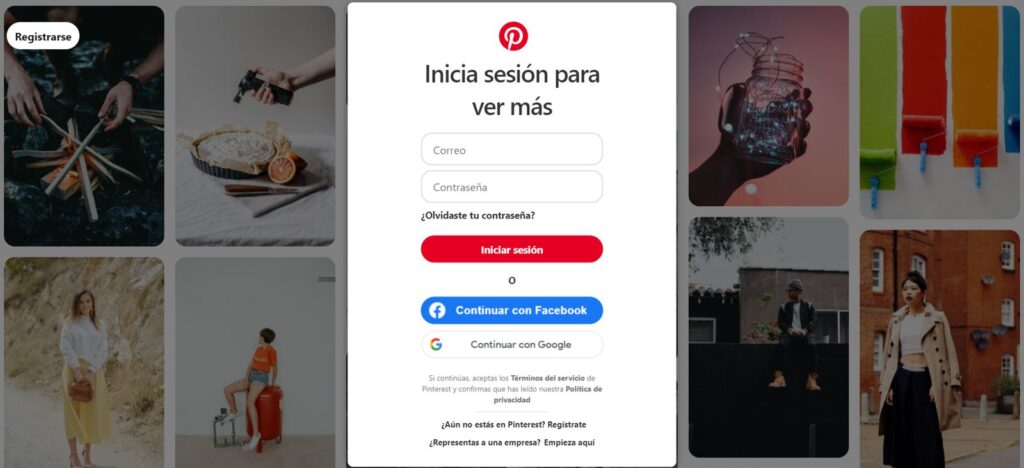 But for our client, Pavillion in Burgundy, we will set up a free Business Pinterest account through email and password instead of through Google. This way, we can manage it as an agency.