As we already know, the hotel and restaurant sector has been affected by the current situation, for that reason, as marketers we want to give you some tips that can be of great help.
The food industry wants to make the consumer experience more hygienic and safe during these times. In this sense, technology has a key role. Contacts should be reduced to the minimum, starting with the relationship with suppliers and ending with the customer payment system, taking into consideration, of course, all phases of recruitment, customer loyalty, elaboration and service.
Therefore, we propose using both digital and offline tools according to the company.
Digital tools
A website with corporate content.
Social Media displayed on the website and sharing news from the blog or some external content.
SEO techniques for search engine positioning.
SEM, for search engine advertising.
Email marketing and Permission Marketing.
Apps.
Recommended for a restaurant's website:
Home.
Reservations.
Menu with quality photos.
Blog with interesting news.
Home delivery orders.
Contact by Geolocation.
Give away (as gift cards).
Link to a bookings and reviews engine, Tripadvisor…
Links to Social Media.
Videos.
Recommended to include on a hotel's website:
Home.
Quality photos
About the Hotel.
Private Area.
Discounts.
Contact by Geolocation.
Links to Social Media.
Link to bookings and reviews engines like Booking.com, trivago, kayak, TripAdvisor…
As we have already seen, social media is a very important digital tool and it should target our objective audience and their social media:
OnFacebook you can create a restaurant or hotel page, upload posts such as photos of products or services, the menu and offers; obtain statistics on publications; carry out ad campaigns; create a chatbot; and create a store on Facebook, including products if home delivery is available.
On Instagram you can create a company profile; obtain viewing on statistics; upload posts, stories, IGTV, reels and guides; carry out ad campaigns; create a chatbot; and use the Instagram shopping option.
With LinkedIn you can create a professional profile; a company page; contact users within the same sector; generate employment; find international distributors; and create ad campaigns.
In WhatsApp Business you can add information about the company; location; schedule; description; email; show a catalog; quick responses; create a chatbot; and upload states that last 24 hours.
Google My Business is a primary social network if you want to be easily visible and found on Google, you just have to fill in essential data such as location, schedule, tags, photos, etc.
Offline tools
QR Code Generator: where you can create QR code designs and print them.
Press: to add visibility, advertising, credibility, notoriety, reputation and brand value.
Radio: company information is transmitted immediately; effectively; with a low cost of production; with free use; and it can be heard everywhere at the right time.
The 4.0 era
The hotel and restaurant sector is immersed in a digitization process that seeks to improve the customer experience. That's why some solutions can be:
Thermal imaging cameras: shows an image of the heat emitted by the body on screen. It is capable of detecting temperatures of up to 16 people simultaneously.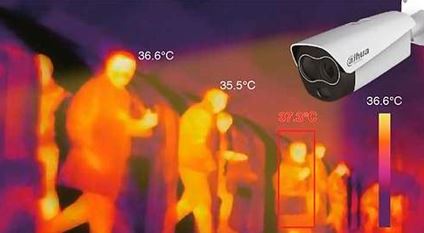 Totem: it is an access control capable of identifying people through facial recognition, detecting temperature, identifying the use of a mask and dispensing hand gel in order to create sanitary barriers.

3D food printing: allows cooks to create unique elaborations with precision never seen before both in quantities and in colors, textures, flavors or nutrients. The Beehex printer is used in restaurants such as Donatos Pizza.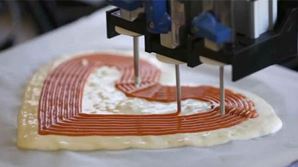 Touch screens: shortens waiting and paying times. Several fast food franchises have been pioneers of offering this service available to customers. This method is also being applied in traditional restaurants that replace lifelong paper menus with tablets or touch screens located at each table.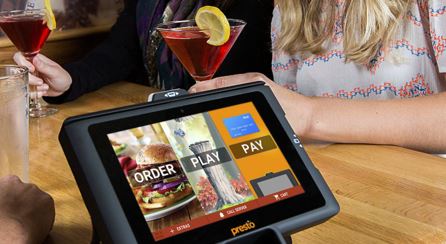 Hema's automated restaurants, located in Shanghai, are a clear example of what hospitality establishments will be like in the future. The client requests his table through a code obtained by the Hema mobile app and when he arrives at the restaurant, the touch screens scan the code. With this application, the customer orders the dishes and a robot serves it directly to the table.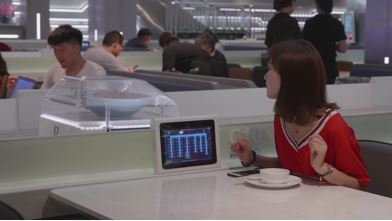 3D menus: allows you to see the menus in a much more realistic way. KabaQ is a mobile app that uses advanced scanning technology to create the dishes in three dimensions and in high resolution. In addition, customers can know what they want before arriving at the establishment, being able to place the order from their smartphone.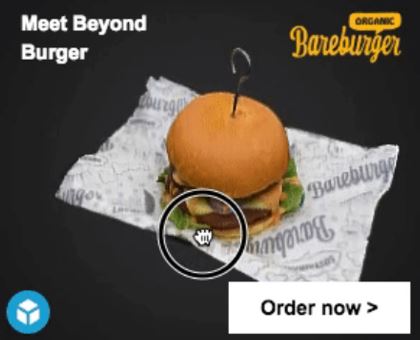 Virtual reality: this technology allows customers to be transported from the establishment table to any other place, not only through taste and touch, but also through visual and sound stimuli. Some establishments have begun to try this new trend such as Carluccio's, an Italian restaurant that, through these glasses and headphones, makes customers travel virtually to the Sicilian coast to enjoy the dishes of the area even more. Users all they have to do is play a Youtube video on their mobile and connect it to virtual reality devices to start enjoying this new gastronomic adventure.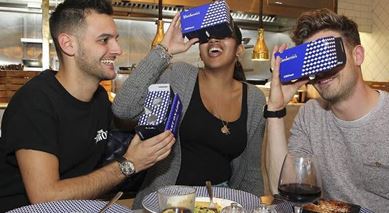 In the same trend, "TheHostelcoExperience – Live Hotel", launched spaces with demonstrations through a real application of products and services. An example is a space of 950 square meters where the reception and four rooms of a state-of-the-art hotel were recreated, in order to show the latest in interior design and technological innovation.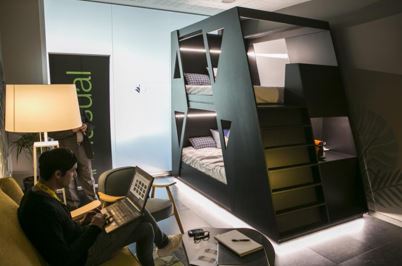 Finally, it is worth mentioning that another technological advance is digitized payment and mobile payment, since it's a way to save time and avoid paper use. Digitization will give the possibility to order and pay directly from the smartphone without intermediaries using a QR code.
A recent example is the Gourmet Pay application, with which users can pay in more than 30,000 bars and restaurants. Among the establishments that have joined are Goiko Grill, Knee or Faborit to name a few. In addition, this app allows you to create discounts, promotions and other loyalty methods.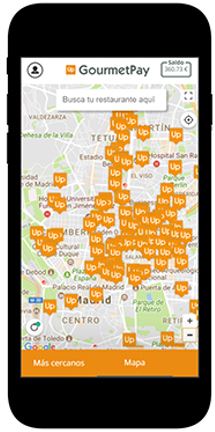 We hope that the information has helped you.